Spur gearboxes utilize gears with parallel input and output shafts. They can be single- or multiple-stage gears. Multiple output shafts are possible, and even a co-axial output can be implemented. The transmission of torque takes place via straight-cut (spur) or helical (dry fixed) gears. In most cases, the housings are made of aluminum in order to reduce the overall weight.
Spur gearboxes are extremely precise and characterized by their high efficiency and durability.
Spur gearboxes by MOONS': A high gear quality is crucial
The quality of the gears plays a central role in all gearboxes. It determines how quietly they run, as well as the transmission accuracy, the play between gear teeth, and the efficiency.
The Spur Gearbox product lines offer the precision required, at prices that make them an affordable choice! Spur Gearbox products are available in sizes from 60mm to 90mm. The Spur Gearbox is built with the design goal of offering a cost-effective product without sacrificing quality. We have a wide range of ratios to fit your application. Prices appear on this web site, with all the information required to select the perfect Spur Gearbox product for your application.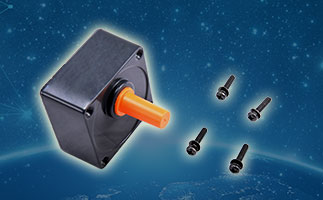 60GN series
Gear Ratios: Up to 9 Ratios from 3:1 to 200:1
Maximum Torque Capacity: 3Nm
Cost-Effective Solution
Strengthened Gearhead option for select models