Encapsulation Technology From MOONS' Offers Many Advantages
Ideal for Security Cameras
In addition to all the advantages of normal step motors, these new encapsulated motors can help achieve a breakthrough in miniaturization of security cameras. Small step motors are a core component in security camera systems. With MOONS' encapsulation technology, the 36mm diameter motor is now available with a thickness as little as 12.8mm.
Low Temperature Rise
The winding resistance of these new motors is nearly 30% lower than other motors with the same thickness and output-torque. In addition, the new encapsulation technology increases the heat conducting property of these motors. The lower winding resistance and improved thermal conductivity combine to drastically lower the temperature of these motors to less than 80% of standard motors.
35% More Torque
Lower resistance coils allows these encapsulated motors to handle more power. With the same temperature rise. These motors can produce 35% more torque.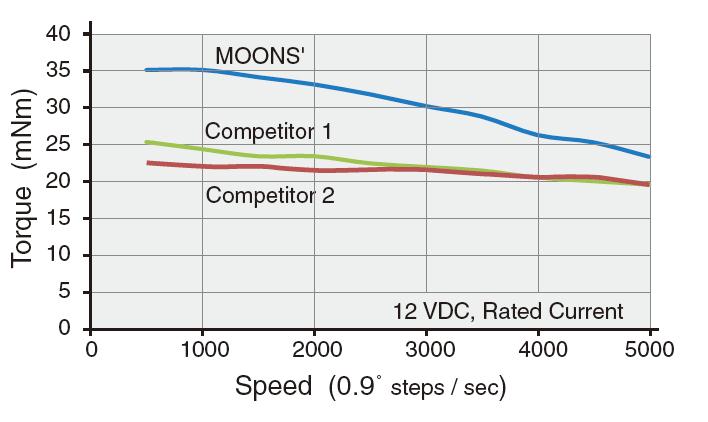 Quieter & Smoother
New materials and improved manufacturing processes, means these motors have a higher precision, more stable design. This controls vibration and reduces noise. It also makes the motor run smoothly.
More Load & Longer Life
MOONS' encapsulated stepping motors use large bearings that can handle large axial and radial loads, ensure long life.
RoHS
Encapsulated stepping motors are RoHS compliant.